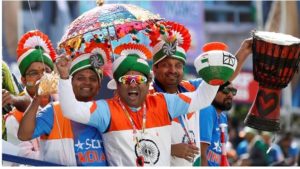 Indian fans were celebrating once their team got 319/3 off 48 overs. They believed the match was over as a contest. They were not wrong, as Pakistan were bowled out for 164 inside 34 overs, giving India a 124-run win.
There was a time when India-Pakistan clashes used to end up in nail biters. We needed stunning cut sixes over third man, five-wicket hauls and last-ball full-tosses being smashed for sixes to find a winner, or even separate the two sides. No more, as the gulf in quality between the arch-rivals is ever expanding, and it is perfectly evident from each meeting.
As the Men in Blue were put into bat, nothing untoward happened , as the Indian batsmen showed why they are so feared in world cricket at present.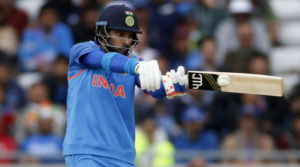 Pakistan team had a plan at the beginning with left-arm spinner Imad Wasim bowling, but then Wahab Riaz let them down. Thereafter, it was about restricting India, and the fielding side just let the ball slip, quite literally.When Yuvraj Singh was dropped, he was on 8. It was a sitter. Professional cricketers – are expected to take such catches. It was a chance that changed the game, as India seized momentum riding on the left-hander's explosive knock and batted their opponents out of the game. It underlined the sluggishness in Pakistan's fielding, and that factor was the biggest difference between the two sides, never mind other aspects.
There was one particular shot that Yuvraj played – top-edging Riaz in the 46th over to third-man. It wasn't a catch, but could it have been? Perhaps, for it needed some agility from the third-man fielder. He, however, didn't take the first step inwards until the ball was descending in its arc towards the ground. Why is this important? The fielder in question was 18-year-old Shadab Khan. For his age, you would think he would have been more energetic in the field, certainly like some other youngsters we can find in Indian cricket.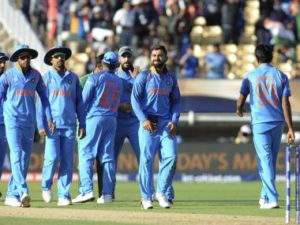 Indian batting excelled in terms of planning ans execution but they need to improve in fielding. Kedar Jadhav stood out, grassing the simplest chance of the match perhaps, making even Pakistan look good for a moment.
(various inputs)