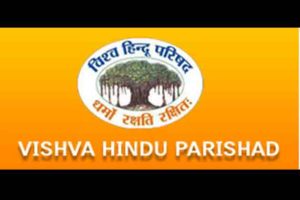 The President and Trustees of the Vishwa Hindu Parishad UK, (VHP UK) strongly condemn the cowardly attack, on Monday night 22 May 2017, which killed and injured innocent young people at the Arena in Manchester. The cowardly terrorists not only targeted young people but our democracy, the British cultural values too. The attack has shocked and saddened not just our community, but communities world-wide.
The prayers and thoughts of the all Hindu community are with those who have died or have been injured, their families and friends, our brave Police, Security and Emergency Services who put their lives on the front line to protect all and the NHS staff who are still heroically working to save those who have been injured. It was very heart -warming to see the whole city coming together and helping wherever help was needed, including cab drivers giving free rides to young people to take them to the safety.
There will be scars left after physical injuries are healed and NHS will need to support all victims through the trauma, mental health issues for a while to come.
Our sincere and heartfelt condolences to the families of all the victims who lost their lives in the incident yesterday.
We continue to keep them all in our thoughts and prayers.
We fully support all the services, the Mayor, Andy Burnham, the PM Hon T May and the Government in fighting terrorism."
Vinaya Sharma
General Secretary, VHP UK