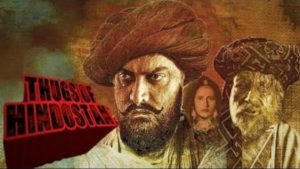 Aamir Khan's next film is an action adventure titled Thugs of Hindostan and people are wondering whether it is inspired by the popular Pirates of the Carribean series.
In a recent press conference, Aamir said, "The film is not inspired from any other film. It is an action adventure film but the story is not similar."
"There are some hundreds of action adventure films. There is 'Pirates of Caribbean', there is 'Indiana Jones' and many others. All these are action adventure films. So the genre of our film is action adventure but the story is different. Even my character in the film is not similar to any other character."
Thugs of Hindostan is directed by Vijay Krishna Acharya (of Dhoom 3 fame) and stars Aamir, Amitabh Bachchan, Katrina Kaif and Fatima Sana Shaikh (from Dangal) in lead roles. Aamir feels that Fatima who had portrayed the character of his daughter in 'Dangal' is the right choice for this film as well.
"We are starting the shoot for 'Thugs of Hindostan' in June. Fatima is the heroine of the film. I am very happy as she is a very good artist, she suits the role."